Archive for December 9th, 2017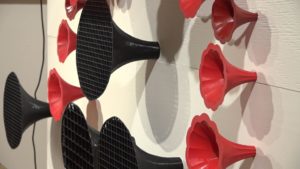 The University Center Gallery hosts art exhibits by students and faculty throughout the school year, like the current exhibit "Transmission Park" by Master of Fine Arts student Jesse Blumenthal. Reporter Wayne Stevenson spoke with Blumenthal about this exhibit, which combines visuals and sound to make a piece that he says relates to how our culture interacts with technology. For a schedule of UC Gallery exhibits, visit https://www.umt.edu/uc/uc-gallery/exhibit-schedule/.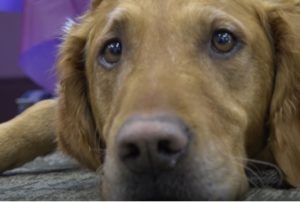 Pet Partners was seen at the UM event Stress Less. But that's not the only place you can find this group! Reporter Meghan Bourassa went to find out more on this group of volunteers.