Author Archive for umnewsmontana@yahoo.com
UM programs like Curry Health Center and the School of Pharmacy set up booths in the University Center on November 15th to talk about health. Most of the booths had healthy snacks that were free to the public and those who had their insurance card on hand could get a free flu shot. Participants could spin the wheel for prizes, make season's greeting cards, or get a free cup of coffee. Curry Health Center plans on doing health events like this one in the future.
Photo Essay by Mederios Whitworth-Babb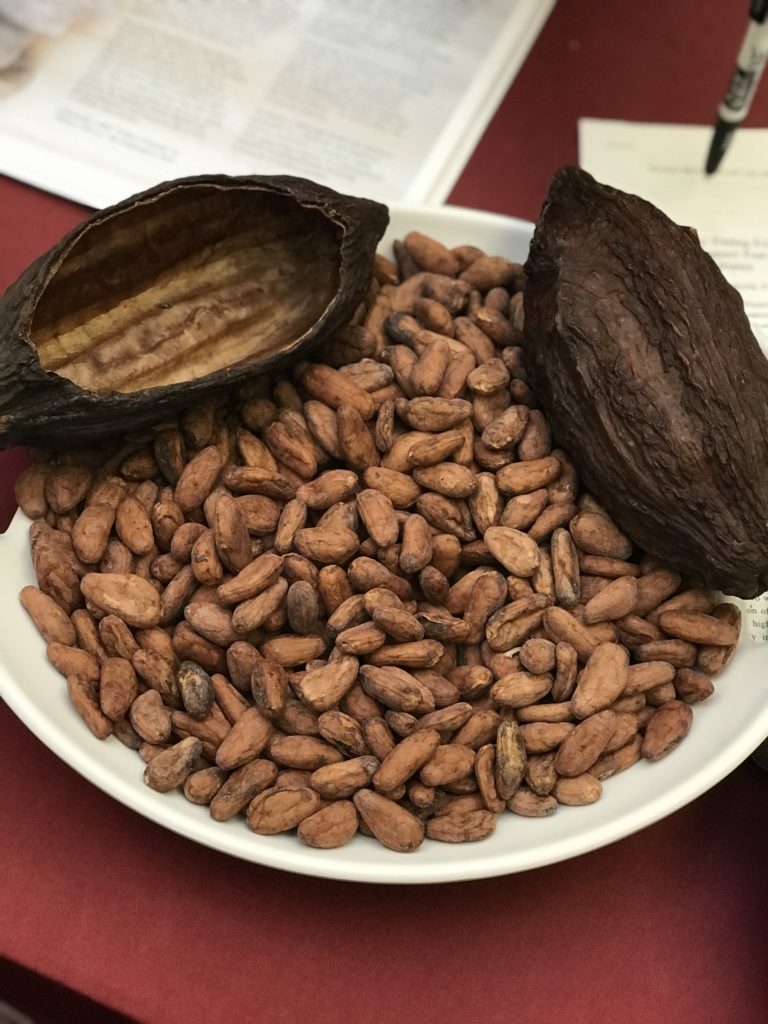 This week on UM News we see how one student club is getting involved in the annual food drive competition between Bobcat fans and Griz fans. Also, student volunteers are bringing an international program to Montana which aims to build relationships with people with mental and physical disabilities. The UM ROTC program debuted its brand new cannon, giving Griz football fans another reason to look forward to next fall. This show was produced by Meri DeMarois, directed by Alex Kim, anchored by Wayne Stevenson, Matt Skillman and Aunica Koch.
Since 1989 the
UM ROTC program
's Boom Crew has fired a cannon every time the Griz score. At the 2017 Military Appreciation Game, the program unveiled a new cannon. Reporter Matt Skillman learned about the new piece and how important it is to those who fire it.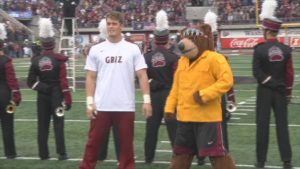 Monte, the University of Montana mascot, is one of the most popular mascots in the country. Reporter DJ Stewart finds out more about why the local community loves their bear.
A new Missoula group pairs people with intellectual and developmental disabilities with a friend in the community. Best Buddies International has finally made its way to Montana with the help of University of Montana student volunteers. Aunica Koch reports.
Postpartum psychosis is a condition causing depression, hallucinations, and insomnia. Although it is rare it can have a traumatic effect on parents. Missoula Native Melissa Bangs has traveled around the country sharing her experience with this condition. Reporter Matt Skillman and Photojournalist Natasha Woodworth found out how her speeches have led to changes in Missoula hospitals.
Basketball season has officially begun for both the Griz and the Lady Griz teams. Friday, November 10th, the Griz had their first game of the season against the Whitworth Pirates, winning 72-60. The Lady Griz began their season Monday, November 13th, against the Wyoming Cowgirls. To check their schedules, go to: www.gogriz.com     GO GRIZ!
Photo Essay by Meghan Bourassa
This week on UM News, we check out how one student is leaving her mark in the global music scene. Also, we explore the growing sport of curling in Missoula and how students are helping keep the University District clean after football games. This show is produced by Aunica Koch, directed by Drew Cox-Koulman, and anchored by DJ Stewart and Mederios Whitworth-Babb.
The Missoula Curling Club is seeing the biggest turnout in years. UM News Sports Director DJ Stewart and photojournalist Tiffany Folkes took a look at how a former UM Student has taken on a coaching role and is sharing her knowledge with the next generation.