Tag: missoula businesses
This week on UM News, we show how the student section plays a critical role in the success of Grizzly athletics. Plus, local businesses welcome students back to Missoula, entertainment management students team up with local music events and the University of Montana offers a new dual enrollment program for high school students. This show is produced by Laura Freeman while Justin Jackson directs.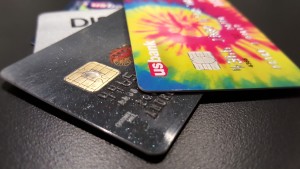 The new smart chip technology designed to stop credit and debit card fraud is missing from UM's Griz Cards. Businesses had an October first deadline to move to the new system or else become liable for any fraud. UMoney, that students upload to their Griz Cards, presents a risk to local merchants. They don't comply with the new system. Produced by Sean Robb. Photography by Peter Riley.