Tag: Mansfield Library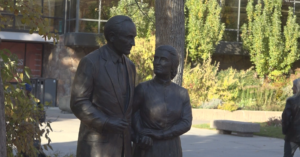 The friends and family of a notable Montana Democrat took time this week to honor the late politician and his legacy. Reporter Laura Freeman shows us a new tribute to the late Mike Mansfield.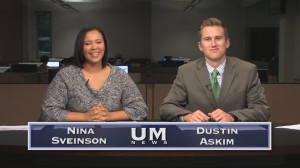 UM News Silver reports on the digitization of the Mansfield Library archives, Missoula's second annual Flamenco dance festival, and the BRAVO! after school theater program. This program was produced by Kyle Schmauch and directed by Sergio Gonzalez. Nina Sveinson and Dustin Askim anchored the show.
UM News Silver for September 25, 2013 from UM News Montana on Vimeo.