Author Archive for umnewsmontana@yahoo.com
Every year towards the end of October, the City of Missoula begins their Leaf Pickup. Reporter Meghan Bourassa asked students if this causes problems for parking near the university.
The Skeleton Skedaddle is an evening filled with fun, food, and Halloween running. A 5k cross-country track at the University Golf Course takes runners through autumn leaves in the Fall twilight. Costume contests and top finisher prizes accompany a post-race meal of soup and cornbread with apple cider. All proceeds benefit the UM Physical Therapy Student Association. "Run for your bones!"
Photo Essay by Aunica Koch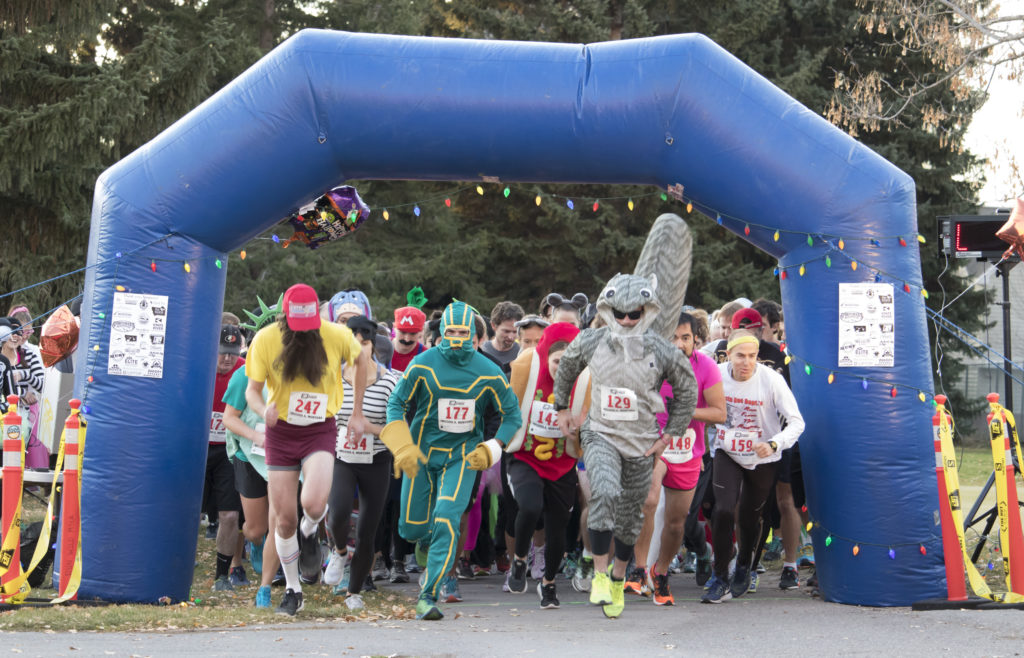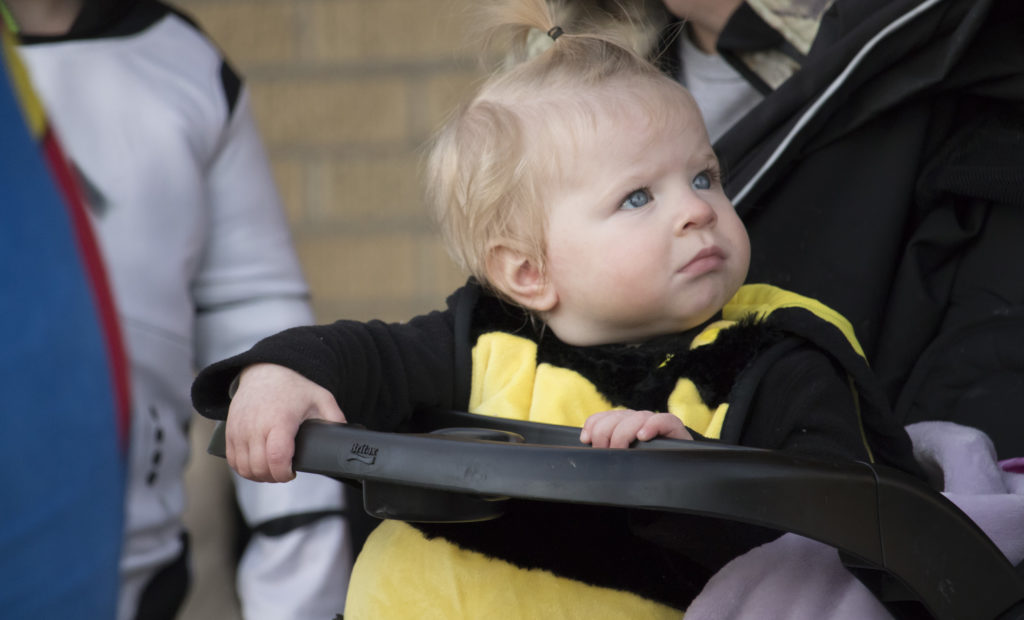 This week on UM News our reporters dig deeper into how much tourism has helped Montana. It's the first Read with The Griz, see how the University of Montana is helping elementary schools turn the page! And it's flu season, will you be getting your flu shot?
Our anchors Mederios and Maria tell us more.
UM Athletics Department is trying to get students K-8 to start reading more often by giving them an incentive. October was the first month for the Read With the Griz program. Kids will compete against other students and class to see who can read the most books. Students can participate in this program either individually or as a class. UM awards prizes each month to students who have read at least seven books. Classes that read the most books each month will also get a special class appearance from UM's mascot Monte. UM will also award grand prizes at the end of the year. Reporter Mederios Whitworth-Babb went to Franklin Elementary to see how the first month of the reading program went for one 3rd grade class.
The University of Montana has started hosting an exhibit that features Montanans and their rolein the Great War, also known as World War One. The exhibit features a variety of artifacts including helmets, mortars, posters and old propaganda. The gallery is open Tuesday, Wednesday and Saturday from noon to three PM and from noon to six PM Thursday and Friday in the PARTV building On the University of Montana Campus. The Exhibit runs Thursday, Sept. 21, through Saturday, Dec. 16 and will feature guest speakers and surviving Montana's that participated in the First World War. For more information you can visit the website at http://www.umt.edu/montanamuseum/.
Photo Essay by DJ Stewart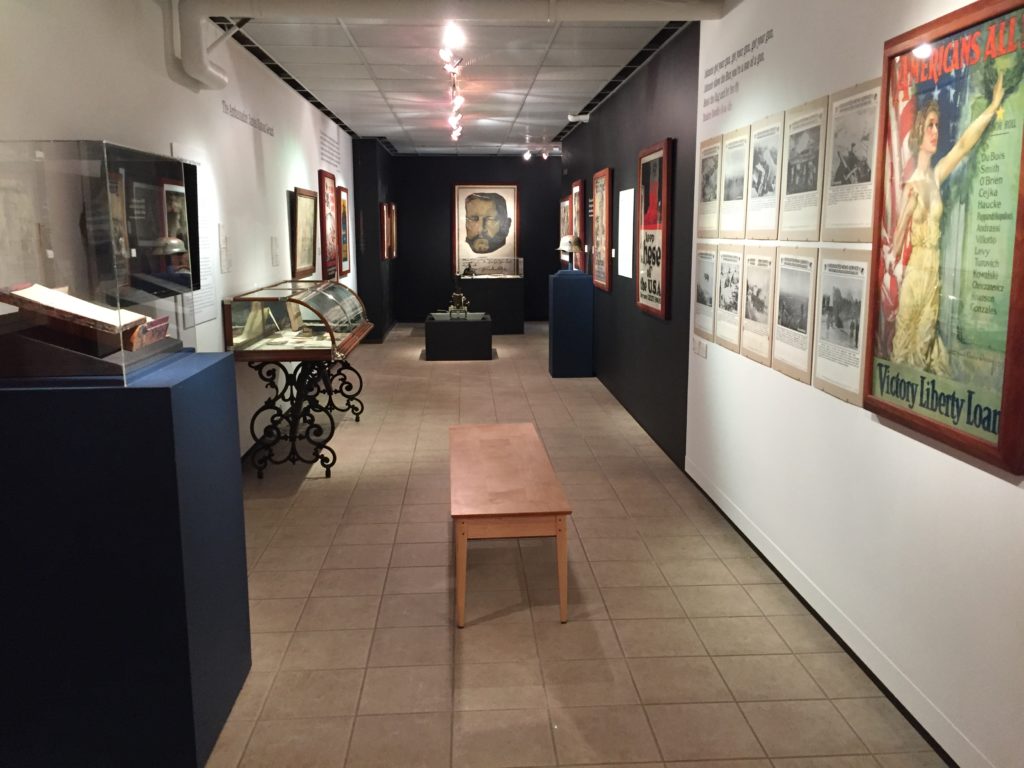 UM research shows the number of visitors to Montana increased by five percent and that they spent more than $3 billion in 2016. Maria Anderson reports how a recent study shows how tourism affects the state.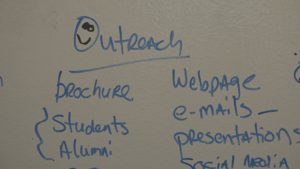 Montana has the third highest suicide rate in the country, and one UM research project surrounding the issue is trying to find suicide prevention programs that will actually work for Montanans. Reporter Meri DeMarois found out how these researchers for the Montana Suicide Project are using Montana-specific data to affect change at a higher level.
Students and members of the community are both worried about flu season. Aunica Koch looks into what they are doing to avoid the virus and new versions of flu vaccines that are available this year.
Wayne Stevenson reports on a recent city council candidates forum hosted by Forward Montana at The Badlander. These candidates addressed concerns like climate change, municipal debt, and more issues that they feel University of Montana students and other issues they believe young people in Missoula care about.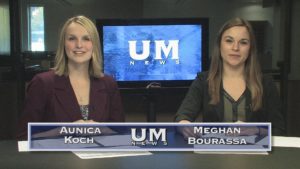 This week UM News explores how local environmental group Climate Smart isn't changing its mission despite the repeal of the federal Clean Power Plan, how the Food Bank is responding to a spike in need and the cause of a rise in faith-based organizations on campus. This week's show is produced by Maria Anderson, directed by Alex Kim and anchored by Meghan Bourassa and Aunica Koch.