Author Archive for umnewsmontana@yahoo.com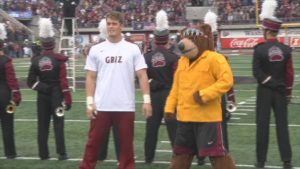 Monte, the University of Montana mascot, is one of the most popular mascots in the country. Reporter DJ Stewart finds out more about why the local community loves their bear.
A new Missoula group pairs people with intellectual and developmental disabilities with a friend in the community. Best Buddies International has finally made its way to Montana with the help of University of Montana student volunteers. Aunica Koch reports.
Postpartum psychosis is a condition causing depression, hallucinations, and insomnia. Although it is rare it can have a traumatic effect on parents. Missoula Native Melissa Bangs has traveled around the country sharing her experience with this condition. Reporter Matt Skillman and Photojournalist Natasha Woodworth found out how her speeches have led to changes in Missoula hospitals.
Basketball season has officially begun for both the Griz and the Lady Griz teams. Friday, November 10th, the Griz had their first game of the season against the Whitworth Pirates, winning 72-60. The Lady Griz began their season Monday, November 13th, against the Wyoming Cowgirls. To check their schedules, go to: www.gogriz.com     GO GRIZ!
Photo Essay by Meghan Bourassa
This week on UM News, we check out how one student is leaving her mark in the global music scene. Also, we explore the growing sport of curling in Missoula and how students are helping keep the University District clean after football games. This show is produced by Aunica Koch, directed by Drew Cox-Koulman, and anchored by DJ Stewart and Mederios Whitworth-Babb.
The Missoula Curling Club is seeing the biggest turnout in years. UM New reporter DJ Stewart and photojournalist Tiffany Folkes took a look at how a former UM student has taken on a coaching role and is sharing her knowledge with the next generation.
Every Sunday after home Griz Football games, the Sunday Sweepers clean up any trash in street surrounding UM that was left over from the day before. This program is run by ASUM's Renter Center on Campus. It's goal is to bridge the divide between students and the community by picking up garbage and asking residents if they have encountered any issues like noise complaints or vandalism. Reporter Mederios Whitworth-Babb went to campus to find out how ASUM is making sure Missoula's streets are clean and neighbors are happy.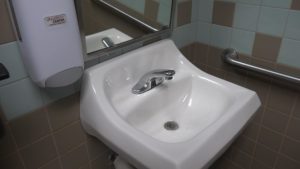 A University of Montana student is one of a list of plaintiffs in an ACLU Montana lawsuit against the state of Montana fighting the legitimacy of ballot initiative I-183. Reporter Wayne Stevenson sat down with Elliott Hobaugh, the student involved, to discuss the bill's effects on transgender people.
Fall is coming to an end and people are starting to plan their holiday trips. Meghan Bourassa explains how you can prepare yourself and your vehicle for this oncoming winter.